Converted Lifeboat; Stødig leaves Newhaven for the Arctic Circle
Converted Lifeboat; Stødig leaves Newhaven for the Arctic Circle
Two architects re-purposing a 100 person marine survival lifeboat; Stødig, into a self sufficient expedition home to travel 3500km from the UK to the Norwegian Arctic in 2019.
Architects Guylee Simmonds and David Schnabel bought a marine survival lifeboat in February 2018 and are currently mid conversion. Along with Shackleton the dog, they are preparing to sail from the UK to Tromsø, far north in the Norwegian Fjords. Situated at 70o north, Tromsø is the largest city in the Arctic Circle and having arrived, the lifeboat will spend the winter there, making smaller coastal excursions. The aim of this expedition is to explore this wild and isolated landscape, demonstrate the ability of design innovation to facilitate self sufficiency in such extreme environments and to document and share the adventure through photography and film.
Previously a 100 person survival lifeboat, bought from CalMac Ferries in Scotland and delivered by low loader, Guylee and David have spent over a year converting it with considerable local support and a range of sponsors. They are also raising funds for the healthcare charity Health Hope Action.
From Newhaven, Stødig will cross the Channel and then skirt the Dutch coast, passing through the Kiel canal into the Baltic. Travelling up the Danish then Swedish coast past Copenhagen and Göteborg, they will then cross the Skagerrak, south of the lower tip of Norway and on up to Bergen. The lifeboat will then follow the route of the famous Hurtigruten ferry, passing up the fjords for over 1500 kilometres to Tromsø.
Stødig is equipped with solar and wind power, a composting toilet and generous space for both equipment and guests. The unsinkable lifeboat has been the architect's spacious blank canvas for conversion into a utilitarian expedition vessel from which they will explore Norway's beautiful and remote coast.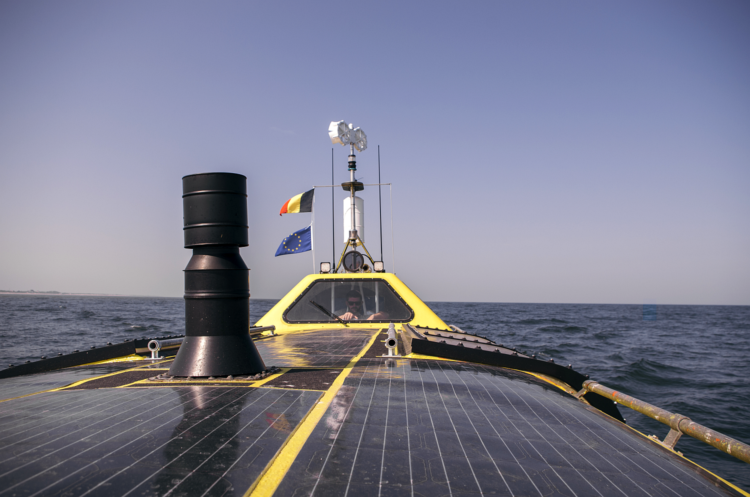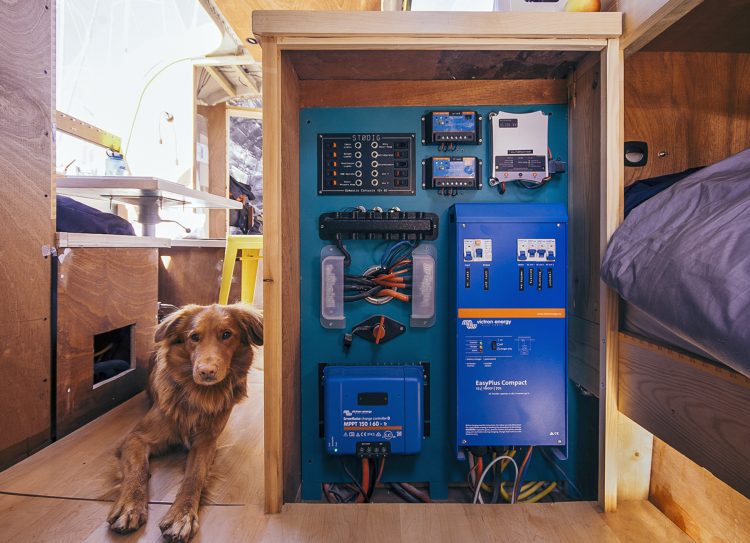 As one of the sponsors supporting the adventurers, Barden UK, along with Victron Energy, supplied the Stødig with a range of Victron components.
Victron Energy equipment fitted:
1 x Color Control GX
1 x Battery Monitor BMV-700
3 x 1 x 12V/230Ah AGM Super Cycle Battery (Domestics)
1 x 12V/165Ah AGM Deep Cycle Battery (Starter)
1 x EasyPlus Compact 12/1600/70-16
1 x SmartSolar MPPT 150/60-Tr
1 x 25A Buck-Boost
Victron Energy and Barden UK are pleased to help with sponsorship of Victron equipment, for this unusual yet worthwhile and fascinating adventure.
For full details see; arctic-lifeboat.com/ which also lists their sponsors and messages of support from fellow adventurers Mark Beaumont and Sir Robin Knox-Johnston.
For more information please contact:
Guylee Simmonds
arcticlifeboat@gmail.com
Links
Stødig Website – https://www.arctic-lifeboat.com
Stødig on Facebook – https://www.facebook.com/arcticlifeboat
Stødig on Instagram – https://www.instagram.com/arcticlifeboat
Hope Health Action – https://hopehealthaction.org
Victron  – https://www.victronenergy.com